The pEOS Boid Team for Season 3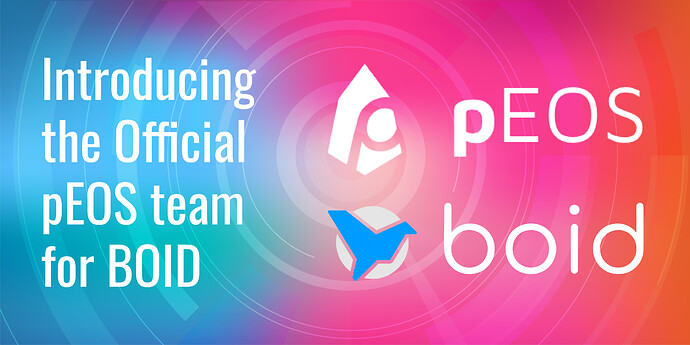 Introducing the pEOS Boid team for season 3. Competing against many other EOS projects including Telos!!
What is Boid, and why should you care?
Often our computers sit idle, on, but not in use. The average person spends about 1.5 hours on a computer a day. What is your computer doing for the other 22.5 hours of the day? That is where Boid comes in. BOID is what has come to be known as a social supercomputer. BOID connects individuals to a massive network, where users can lend their computing power for good.
Currently, BOID and its computational resources contributed by the thousands of computers lent by users are being used by Krembil Research Institute in Toronto via IBM World Community Grid Platform. With all the computing power, the CPU hash power, Boid seeks to process large data sets to map cancer markers. In the future, Boid will support many different causes allowing users to choose which cause they want, and where they put their computing power. Using this distributed model, Boid can drastically lower costs and the overhead of complex research. The Boid community at large has already contributed enough computing resources to compete with some of the worlds biggest supercomputers. In addition to that BOID has implemented a POW pool where users can use their GPUs to generate extra profit. Boid has other implementations they are working on like IPFS. As Boid continues to grow they will continue to add more protocols and make the Boid platform more robust.
What about payment? No one wants to lend out their PC computing power for free whether they are using it or not — the BOID token. What you contribute is measured in Boid Power. The Boid power is converted into BOID, a digital currency that can be sold, traded, and staked. It will also be the governance token for the Boid DAC that is launching later this year.
The Boid team is incredibly active and always looking to improve its platform and the Boid token. Currently, they are in the process of upgrading it with some innovative new features. You can check out what they are doing with the Boid token here.
What is pEOS?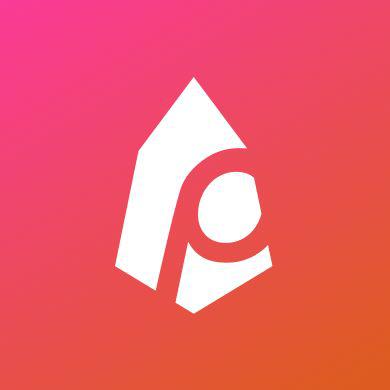 pEOS is a token built on top of the EOS network that will enable users to send private transactions in a fast and secure way. You might be thinking, "Wait a minute, another privacy token? What about Monero or zCash?"
The answer is three-pronged. First and foremost is speed. Unlike other privacy solutions that have long block times and even longer transaction times, pEOS is almost instant. By utilizing the EOSIO network, pEOS gets the benefit of 4000 transactions a second as well as a Blockchain that is continuously upgraded. The result is a blockchain that continues to evolve and speed up as new technologies and breakthroughs occur. The second is a robust ecosystem. Since many other privacy solutions exist on their own blockchain, they have limited interoperability with other chains and dapps. pEOS, on the other hand, resides in the EOS main net. This feature of pEOS allows near seamless interaction with other smart contracts, tokens, and dapps that co-exist on the chain. Third, is the technology behind pEOS. pEOS uses UTXOs, bulletproofs, and ring signatures to hide inputs of transactions among inputs from other transactions. To find out more about pEOS and how to retake your privacy visit their website, check out their medium, and join their telegram today!
Extra Incentive for season 3
In addition to the regular BOID from contributing computational resources, we have put forth a 10,000 pEOS prize pool! We want to include all users of different hash powers in the prize pool so that everyone has a chance of walking away with some pEOS! Rewards will be divvied out according to your rank in addition to how much you contribute during the season, as shown below.
Top 5 are eligible for 2,000 pEOS
Top 10 are eligible for 1,500 pEOS
Top 25 are eligible for 1,250 pEOS
TOP 50 are eligible for 4,000 pEOS
In addition to that those who join the pEOS team before the season starts will be eligible to win an additional 1,250 pEOS.
Doing it this way ensures that users of all levels will have a chance at receiving some reward. The pEOS rewards will be paid out at the end of the Boid staking season upon validation. Below are links to learn more about pEOS, Boid, and the EOS ecosystem at large.
Join the pEOS Boid team here:
pEOS website: https://peos.one/
pEOS Telegram Link:
pEOS Medium:
Boid website:
Boid Telegram:
Boid Medium:
The pEOS Boid team looks forward to your participation! Let's make season 3 the best season yet! Go pEOS!