Hi Community!
I created a prototype of Boid payment tracking in https://www.eospayout.com way back in the days

Users login with Scatter and no account creation is needed.
I would like to update it to current situation so everybody in the Boid community can keep track of their rewards. There are a number of changes needed behind the scenes as well as some updates on the frontend.
Needed changes
Swap the history api to fetch data from the Blockchain
Support Boid staking
Updates to the UI
Current design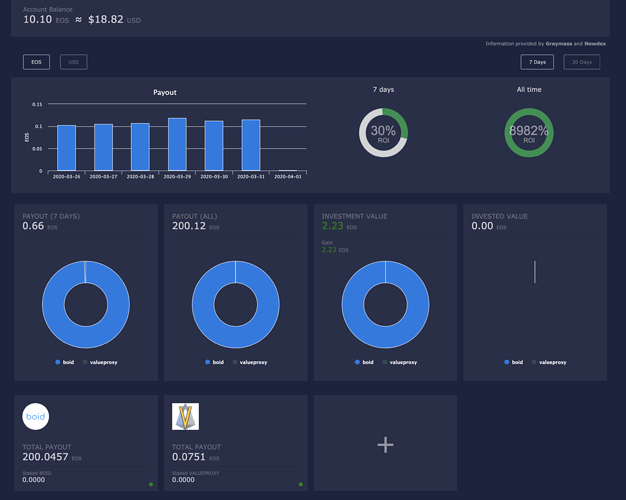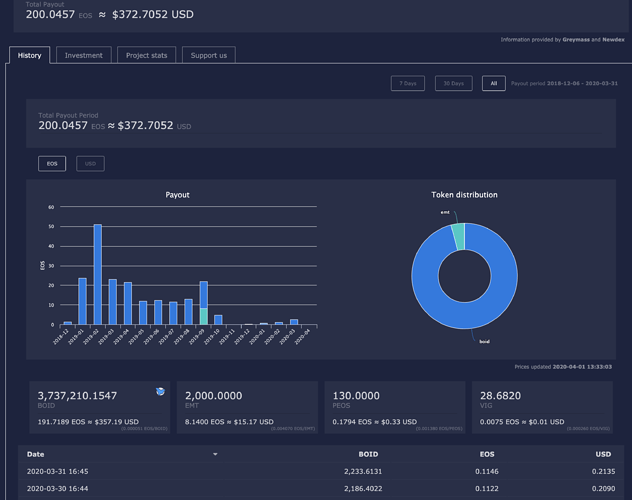 Bounty
5,000,000 BOID
Yes
No
Other (please comment)
Different Bounty reward